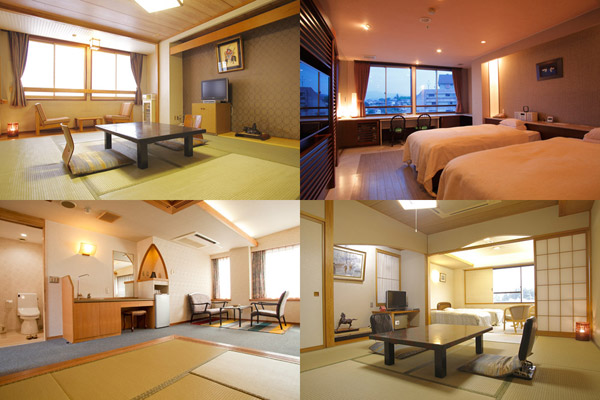 Four Types of rooms to suit your purpose and budget.
You can choose from four different types of rooms: A ten tatami mat sized Japanese style room which is well-lit and has the highest number of reservations, the most popular Japanese-Western style room, the one and only Japanese modern style suite, and the one of two deluxe suites which is the most luxurious room at the Arimakan.
Enjoy prime quality Yamagata Beef and other dishes using fresh ingredients in the comfort of your room.
For every meal, we go to great lengths to provide our customers with prime quality Yamagata Beef and other dishes using fresh local ingredients at a reasonable price.
Nowadays, not many ryokan or Japanese traditional inns serve meals in your room. At Arimakan however, we bring breakfast and dinner to each room so that our customers can enjoy their meals in the comfort of their room.
a popular hotel for experiencing Multiple onsen, located at Kaminoyama Hot Spring, yamagata.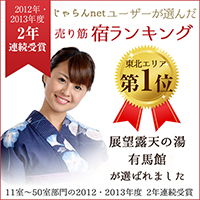 Thanks to our customers, we have been voted No.1 in the Tohoku region.
We would like to introduce our baths, one reason for our high rating.